A Thousand Chronicles Wikia
Edit
The chronicles following the RPG legacy of Fire As My Champion, and its successor A Thousand Eyes and One. Brought to you by all the amazing members over the years and hosted by JCINK.
Who We Are
Edit
WE ARE YOU! Great lovers of George RR Martin's A Song of Ice and Fire, as well as the HBO Show A Game of Thrones, we were inspired by the widespread world of Westeros and the hundreds and hundreds of years worth of its history. With amazing resources like InvisionFree and JCINK forums, and making good use of the Wiki of Ice and Fire, our fandom role-playing game based on this very realm opened in February, 2013. Under the name Fire As My Champion (FAMC), our story stretched from the years of 281 AC, starting right before the events at the Tourney at Harrenhal, to the end of 283 AC - seeing canon events like Robert's Rebellion renamed and repurposed into the War of the Seven, and Rhaegar Targaryen and Lyanna Stark succeeding the Iron Throne instead.
Deciding to retire Fire As My Champion after an amazing two years, its successor and sequel A Thousand Eyes and One was opened in February, 2015. Created under the same premise and affectionately called ATEAO by its members, the second rendition was simply a time skip - forwarding our timeline to the year 300 AC. Where some canons from FAMC were killed, other canons continued to live on, now fully grown adults with their children on our new canon list. While we owe this incredible world to its creator GRRM and his co-authors, we could not possibly go on without the outstanding minds of the dozens and dozens of individuals over the years that have made us possible. Thank you not only to the staff, but to each and every member, both past and present. It's all because of you that we have made it this far!
Latest activity
Edit
Photos and videos are a great way to add visuals to your wiki. Find videos about your topic by exploring Wikia's Video Library.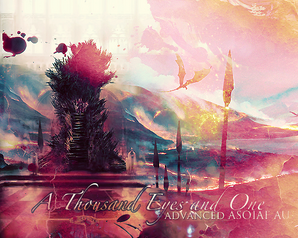 Community content is available under
CC-BY-SA
unless otherwise noted.